Every year on 8th of March, we celebrate International Women's Day to honor them, yet we live in a world where crimes against women are most common. This is one bitter truth we cannot deny.
Sexual harassment, molestation, rapes are the crimes that make women fear to step outside of their homes. But crimes against women do not occur only on the streets but indoors too. When they are not going out and living their dreams, they face domestic violence.
The disturbing fact is that most of the women do not raise their voice against these horrible acts. And that's because most of them do not know their rights.
On this Women's day, let us be aware of some that every Indian woman should know:
Right to No Arrest
According to a Supreme Court ruling, a woman cannot be arrested after sunset and before sunrise.
Right to Free Legal Aid
When a woman goes to the police station without being accompanied by a lawyer she is either quoted wrong, ignored or humiliated for her statements. She should be aware of the fact that she has a right to get the legal aid and that she should demand for it.
Right to Zero FIR (First Information Report)
This is a Supreme Court ruling that not many women are aware of but a rape victim can register her police complaint from any police station under the Zero FIR ruling by Supreme Court.
Right to not being called to the police station
Women cannot be called to the police station for interrogation under Section 160 of the Criminal Procedure Code. This law provides Indian women the right of not being physically present at the police station for interrogation.
Right to Confidentiality
Identity of a victim cannot be revealed under any circumstances. Section 228-A of the Indian Penal Code makes the disclosure of a victim's identity a punishable offense.
Right to privacy
A victim has a right to record her statement in private. She has a freedom to record her statement with a lady constable or a police officer in personal. Under section 164 of the Criminal Procedure Code, the cops will have to give the privacy to the victim without stressing her in front of masses.
Right towards crime and not a medical condition
A case of rape can't be dismissed even if the doctor says rape had not taken place. A victim of rape needs to be medically examined as per Section 164 A of the Criminal Procedure Code, and only the report can act as proof.
Right to lodge FIR at any time
Police cannot say no to a women at any time to register her complaint, no matter if it's after a few days when the incident took place.
Right to complaint virtually
A women can lodge an FIR virtaully over the e-mail without being physically present at the police station.
Right to no sexual harassment
It is mandatory for all organisations to set up committees to resolve matters of sexual harassment. These committees should be headed by a woman and comprise of 50% women, as members.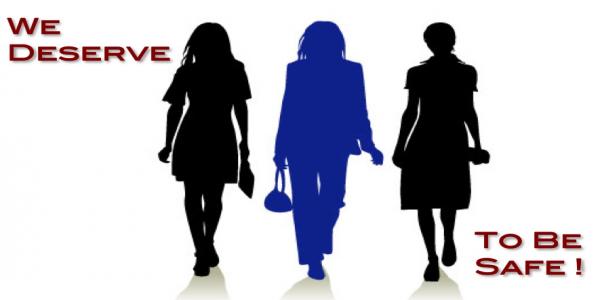 Be aware and create awareness among us!