Health is nothing to be played with. As we all know, our health is the most important asset we own and we all know that it is hard to be successful in life without good health. So, we need to stay healthy. However, it is getting harder to stay healthy when healthcare cost is skyrocketing and top of that lack of centralize patients' medical records is taking toll on us. It is not only increasing our healthcare costs, but it is also causing misdiagnosis and potential death or long-term disability due to miscommunication between doctors, patients and other service providers.
Suppose you have a family doctor who you have been seeing in any case of medical urgency since you were 18 and he knows what kind of medicines suit you (just for the sake of assumptions). What would you do if you have to move to another city or perhaps, country? Of course, you will have to find a new doctor! Now, if you provide your new doctor with your old medical records in case you need some medical attention then you are in safe hands. But if not, chances are that you can be a victim of misdiagnosis.
That's why it is one wise thing to do to store your medical records on the cloud so that you can access anytime from anywhere.
You'll need them if you change doctors, move, get sick when you're away from home, or end up in an emergency room. If any of these things happen and you have your records, you may get treatment quickly, and it will be safer.
It is really important to understand that lack of medical records may cause misdiagnosis which may end up in potential death or long-term disability.
Dr. David Troxel, medical director of The Doctors Company, a malpractice insurer based in Napa, Calif., said, "The study provides valuable information to caregivers about medical errors. I believe that the disclosure of this information will enhance patient's safety." Troxel also said that "Patients can also play an important role in reducing the incidence of diagnostic errors by providing their doctor with an accurate medical history, adhering to the prescribed follow-up plan, keeping return visit appointments to discuss abnormal test results and asking questions to clarify instructions they don't clearly understand."
But as much as it is important to store medical records, it is to be noted that providing your doctor with your records at the right time is equally important. Emergency has no form. And situations can take any form. You may lose your records or fail to provide them at the moment of need.
To prevent or avoid such situations, Software Goldsmith Inc. has come up with an innovative idea by creating HealthCareSolutions4U. Our intention is to provide you right information, tools and technology so that you can take control of your own medical records, and make right decisions. In other words, we have created this product just "for you (4U)".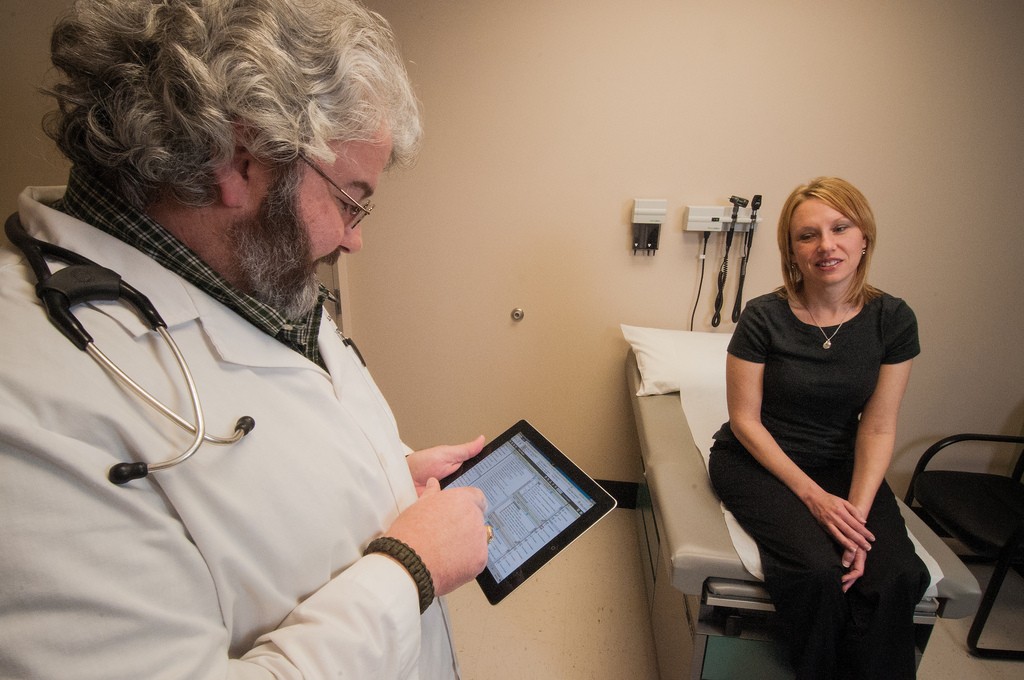 HealthCareSolutions4U is a cloud based SaaS (Software as a Service) enterprise application that lets you organize all your healthcare information in one place, and you as a patient can share this information easily with your medical professionals when needed.
Online medical forms allows you to gather all your personal, family, medical and insurance information along with other important data like list of medications that you are taking, or any allergies you have, when you had your last physical, etc. It also allows you to manage those personal Electronic Health Records (EHR), Request Electronic Medical Record (EMR), Schedule (or request) an appointment with doctors or medical professionals, manage Medical Bills, Prescriptions, Diagnostic Charts, etc. from your doctors.
Cherry on top of all this is- it is available from anywhere at any time and it's FREE.
Register now and see for yourself. It won't cost you a dime!
https://www.healthcaresolutions4us.com/register.php
And to know more about HealthCareSolutions4U, click here:
https://www.healthcaresolutions4us.com/